Eddie Money Wants To Punch Kenny Loggins?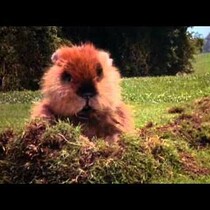 Posted March 26th, 2014 @ 12:00pm
Wow. I ran across this story and it certainly got my attention.... It looks like Eddie Money is ready to punch Kenny Loggins over not getting any credit for singing background vocals on Kenny's tune from Caddyshack, "I'm Alright."
Plus, the two of them had their kids opposite each other in a TV reality show music competition a few years back and Eddie's got some sort of issue with that too. But there is a resolution in this article.
Listen for Eddie's vocals during the refrain in the middle of "I'm Alright" while you pick up a few moves from the Caddyshack gopher.